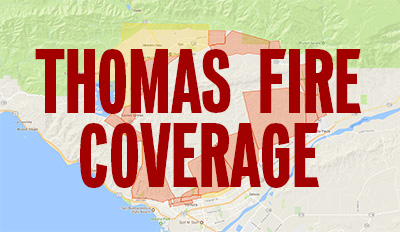 MOST RECENT NEWS

Offers extended free parking and clean sidewalks to get shoppers downtown while fire rages.
Donations and support are pouring into the new GoFundMe account.
Small businesses band together with specials to fight Thomas Fire's economic 'armageddon.'
The state regulations go into effect January 1.

I don't want internet service providers to have the power to block ...