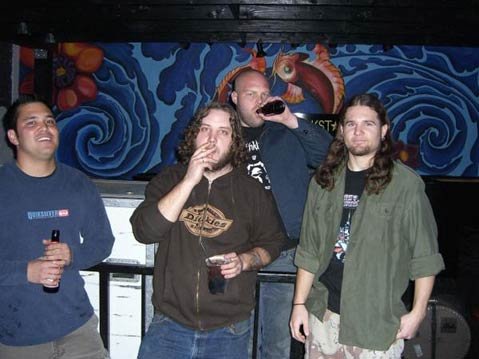 +1 Mace
Musicians
Genre: Metal
Sound description: Blending influences ranging from New Wave of British Heavy Metal, thrash, death metal, power metal, hardcore, and punk, +1 Mace has created their own niche in metal's underground.
Web site: http://www.myspace.com/plusonemace
Email: plusonemace@hotmail.com
History
Originally formed in 2006 as a three-piece from the ashes of Nate and Ricky's previous band, Mullet Proof Vest, +1 Mace first consisted of Nate, Ricky, and Andrew. Deciding later that a second guitarist was needed to fully realize their sound, Jon was then added to the fold in 2007.
(Disbanded)
Formed
2006, Santa Barbara, CA
Influences
Iron Maiden, Megadeth, In Flames, Arch Enemy, Death, Metallica, Blind Guardian
Current status
+1 Mace is currently writing and recording material for an upcoming self-released LP, as well as playing various shows in the Santa Barbara and Ventura areas.