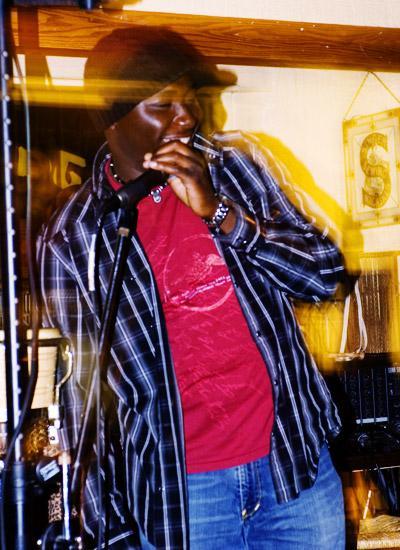 AJAO

"Lokachi Yazo"
"Make a Move"
"Rude Boys"

Musicians
Genres: Afro-Beat, Funk, Hip-hop / Rap
Web site: http://myspace.com/johnajao
Email: johnajao@gmail.com
History
AJAO features the vocal melodies and prophetic lyrics of Nigerian-American singer John Ajao. Depth and compassion emotionally charge rhythmic soundscapes that are influenced by African, Reggae, Latin, and Hip Hop grooves. Music created and produced by Mike McHugh and John Ajao. John is performing with DJ ? at Soho for a dual CD release and several shows planned for Nigeria this winter. John has performed at Soho, Sand Bar, Cooney's, The Drink, and Wildcat.
Upcoming shows
None scheduled
Formed
Santa Barbara, CA
Influences
Fela Kuti and Bob Marley mixed by Beck