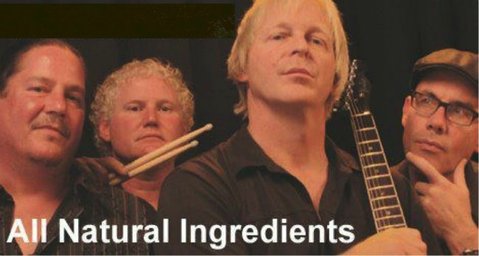 All Natural Ingredients

"Hail Machine"
"Take Away"
"True Stories"

Musicians
Genre: Indie
Sound description: Smart progressive original alternative rock with a edge and a danceable groove."
RIYL: The Smiths
Web site: http://www.aniearth.com/
Email: morsewatertech@cox.net
History
While Michael Morse started ANI in 2009 as vehicle to bring years of song writing to stage, the current tight-knit foursome formed in the summer of 2011, playing shows from LA to SLO & recording in Santa Barbara.
(Disbanded)
Formed
2009, Santa Barbara, CA
Influences
The Smiths, The Police, Steely Dan, XTC, Radiohead, Yes, Led Zeppelin
Current status
A.N.I. has become an essential Santa Barbara band via its hard working ethic, numerous entertaining and unique live performances all which are underpinned with an excellent song crafting foundation. Current projects for the Fall of 2012 include new recordings and honing their craft in order to facilitate a broader range of audience appeal.