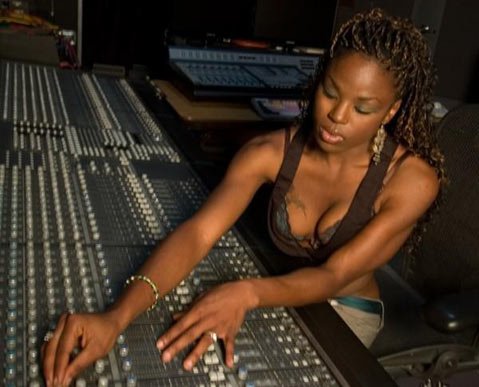 Alycia Nichole
Musicians
Genres: Pop, Soul / R&B
Sound description: Alycia Nichole delivers strong and empowering messages with a soulful, angelic voice.
RIYL: Lauryn Hill, Erykah Badu, Keyshia Cole, Keri Hilson, Corrine Baliey Rae, and/or Cherine Anderson.
Web site: http://www.ReverbNation.com/alycianichole
Email: info@alycianichole.com
History
Alycia Nichole is a soulstress, based out of beautiful Santa Barbara, CA. Alycia began singing and dancing at the age of four. At the age of thirteen, Alycia started singing in her churches choir, becoming a soloist. At seventeen, Alycia studied under the critically acclaimed vocal coach, Linda Purdy of Carmel, CA. At 21, she decided to pursue music in Southern California. In the beginning she wrote and recorded hooks. After a year and a half she moved back home, where she wrote and recorded her first seven songs out of her bedroom, with cool edit, and a headset mic. It was back at home, that Alycia met and worked with her first producer, (former bassist for Buddy Guy) Stu Heydon. Stu produced the steamy track, "Seduction," and mentored her in stage performance and studio etiquette. In 2007, Alycia moved to Santa Barbara and started working with local producer, Zach Madden.
Upcoming shows
None scheduled
Formed
2004, Santa Barbara, CA
Influences
Life, art, and love.
Current status
Mid to late 2009, Alycia will be releasing several singles and a collaborative project with local producer, Rogan Allen and Northern Cali producer, Hank Marshall.