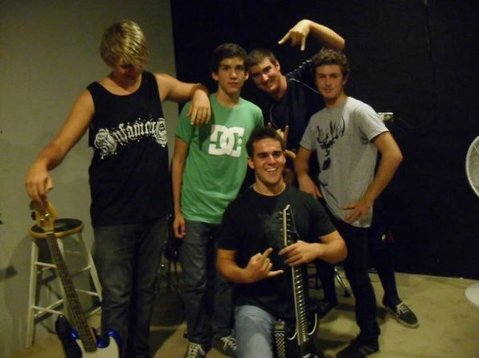 The Assault

"Vagabond"

Musicians
Genre: Rock
Sound description: Combination of Rock & Punk
RIYL: Punk & Rock
Email: FranEG@msn.com
History
Five Dos Pueblos High School guys brought together through Jensen's Rock Studio in 2011. Started playing mostly covers, now writing and performing original music.
Upcoming shows
None scheduled
Formed
2011, Goleta, CA
Influences
Bad Religion, Velvet Revolver, Metallica, Red Hot Chili Peppers, Guns & Roses
Current status
Just recorded our first cd of originals, to be officially released later this fall. Studio tracks were produced, engineered, mixed, and mastered by David Matthew Shere and recorded at Jensen's Rock Studio.