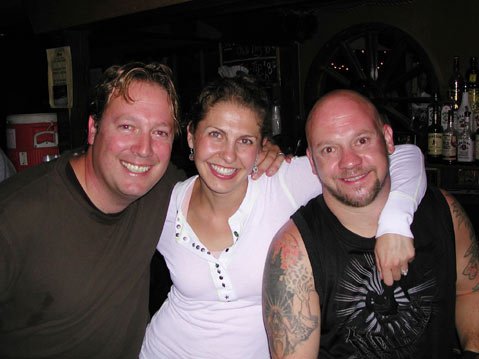 Back Pocket
Musicians
Sound description: An eclectic blend of Janis Joplin meets Sheryl Crow, with a Pink Floydish haunting style all its own.
RIYL: Sheryl Crow, Jewel, female vocalists
Web site: http://myspace.com/backpocketband
Email: joshinsb@yahoo.com
History
A trio, formed in 2004, featuring Alexandra Arreguin on guitar and lead vocals, Josh Biegen on bass, guitar and background vocals, and Leif Eason on drums and background vocals. We have been performing locally, regularly, and just finished our full length cd, "Things Change"
Have played at Cold Springs Tavern, Creekside, Nicholby's The Brew House, and numerous private benefit shows.
Upcoming shows
None scheduled
Formed
2004, Santa Barbara, CA
Influences
Sheryl Crow, Jewel, Metallica, and Rush
Current status
Booking gigs, excited about the cd, and loving bringing our music to the people.