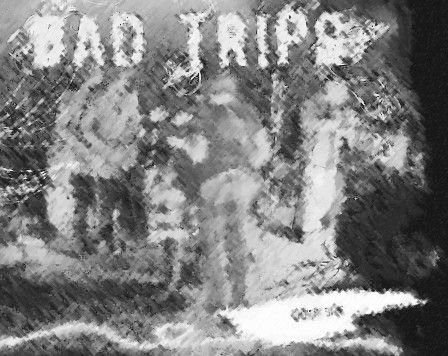 The Bad Trips

"Miracle of Marsh Chapel"

Musicians
Genres: Experimental Rock, Garage rock, Psychedelic
Sound description: All-original, all-instrumental, real-deal, acid casualty stripper pole music.
Web site: http://www.thebadtrips.com
Email: grefuge@sbcglobal.net
History
Grady (Monoshock) meets Jeff (The Broken Strings) at Grady's Record Refuge in Ventura…
Upcoming shows
None scheduled
Formed
2005, Ventura, CA
Current status
Played SXSW 2008 as part of the WFMU showcase. They also have an upcoming gig at the Frisco Freak Out Psych Fest in San Fransisco, curated by Wooden Shjips.