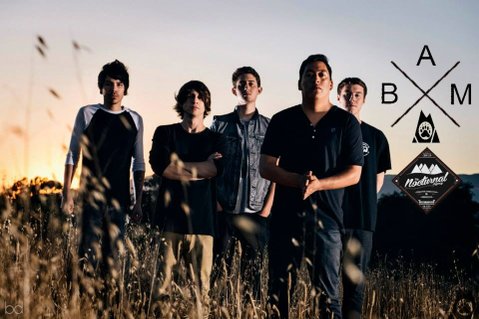 Bears Among Men
Genre: Post-Hardcore
Web site: http://www.facebook.com/bearsamongmen
History
MEMBERS:
Jose-Vocals
Kyle-Bass/Vocals
Fernando-Guitar
Ryan - Guitar
Gregg-Drums
BIOGRAPHY:
Started in 2009, has opened for Asking Alexandria, We Came As Romans, Memphis May Fire, Confide, Our Last Night, Jamies Elsewhere and much more. Done several DIY tours and hopped on tours with such acts as We Are Defiance and This Romantic Tragedy. Released 1 music video, 2 covers, 3 EP's with "RESTORED" being most recent. Currently writing first full length with single "Ungrateful" to be released early September. Played many shows around California and recently played in Colorado, New Mexico and Nevada.
Has worked with Joel Piper (Confide / Tragic Hero Records) and Taylor Voeltz (Mureau / Mediaskare Records). Chosen to be top ten in Hot Topics Battle Of The Bands out of over 500 bands that entered. Been associated with Of Mice & Men, Woe Is Me and We Came As Romans by Alternative Press Magazine.
Bears Among Men has strived to create music to make you want to move and sing along. In the new album our main focus is bringing only honest words to the table, not only for ourselves but in hopes fans will be able to relate to them.
-Bears Among Men

Upcoming shows
None scheduled
Formed
2009, Lompoc, CA