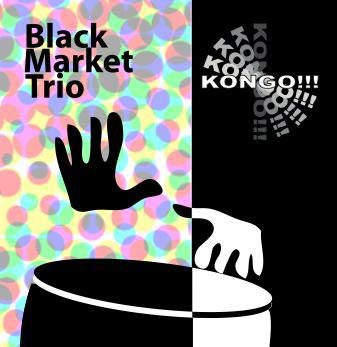 Black Market Trio

"Caravan"

Musicians
Sound description: Bass, conga, and sax; that combination of instrumentation and song selection builds an infectious groove of Afro-jazz-lounge music that grows and grows until you're dancing and loving the vibe.
RIYL: Yes
Web site: http://www.myspace.com/blackmarkettrio
Email: blackmarkettrio@gmail.com
History
Black Market Trio formed to create jazz-lounge music in uncomplicated yet hip and stylish fashion. Perfect for vineyard jams, wineries, galleries, art house gigs, and other intimate shows. The trio always delivers a fine show. All of the three members of the band are highly active musicians on the Central Coast, with backgrounds ranging from playing at the Montreaux Jazz Festival to playing with Airto Moreira.
Upcoming shows
None scheduled
Formed
San Luis Obispo, CA
Influences
Exotica, Stan Getz, Wayne Shorter, various lounge music.
Current status
Playing gigs on the Central Coast and Santa Barbara area, primarily.