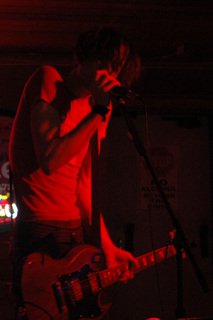 Brightmillion

"Even Though"

Musicians
Sound description: Modern pop rock influenced by songwriters and producers of the past.
RIYL: Coldplay, Radiohead, Blur, Built to Spill, Augustana, Snow Patrol, The Beatles, Lenny Kravitz
Web site: http://www.myspace.com/brightmillion
Email: danh@virtualhoedown.com
History
Dan Holman (formerly of Tinpaco) started Brightmillion in 2007so he could continue to rock and roll.
Upcoming shows
None scheduled
Formed
2007, Highland Park, CA
Influences
The Beatles, The Beach Boys, Radiohead, Coldplay, Tom Petty
Current status
Playing regularly in the Ventura, Oxnard, Santa Barbara, and Los Angeles areas.