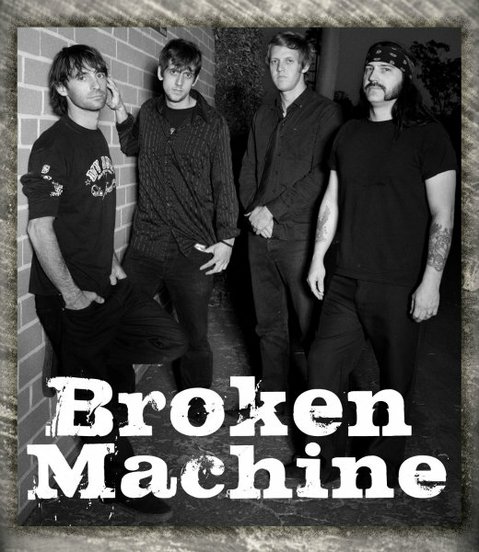 Broken Machine

"Drill My Head"

Musicians
Genre: Hard Rock
Sound description: Simple hard rock with catchy melodies
RIYL: Rock
Web site: http://www.reverbnation.com/brokenmachinesb
Email: schyler79@yahoo.com
History
Started as a serious of demos with Schyler Douglas and Snot guitarist Mikey Doling based on bits and pieces of riffs and lyrical ideas. The songs quickly turned into a power trio and later in to a four piece.
Upcoming shows
None scheduled
Formed
2010, Santa Barbara, CA
Influences
Alice in Chains, Nirvana, Foo Fighters
Current status
Finishing mixing our first E.P. at PLAYBACK music studio after recording at 606. Writing a music video. Working on full length album. Gigging.