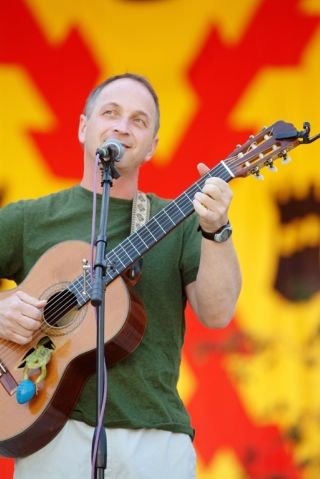 Bruce Goldish

"Caffeine"
"Sundown Lullaby"

Musicians
Genre: Folk Rock
Sound description: Late night at the Courthouse or the Borders parking structure, it's sweet harmonic to caffeinated percussive guitar. On stage, throw in a Tom Waits voice and a few good stories.

"Leo Kottke and Carlos Montoya or some flamenco guy, and maybe a little classical influence and put them in a Cuisinart." - KUMD, Duluth, MN

RIYL: Leo Kottke, David Wilcox
Web site: http://www.brucegoldish.com
Email: brucegoldish@cox.net
History
Around town, he's played the main stage of the Lemon Festival, I Madonarri, Jazz Festival, Hemp Festival, Organic Festival, Sandcastle Festival. He's played as part of concert series at Song Tree, Elings Park, the Unitarian Society, Presidio Chapel, the Pure Guitar Concert Series, and El Capitan. He's also done clubs, including SOhO, Cold Spring Tavern, and the Coral Casino.
On national tours, Goldish has been the feature performer at Nashville's The Bluebird Cafe, Duluth's Playground and NorShor Theaters, New York's Living Room, New Orleans' Neutral Ground, house concerts. And he has performed in over half the states of the country.

Upcoming shows
None scheduled
Formed
2000, Santa Barbara, CA
Current status
Alive and well, recording a third CD.