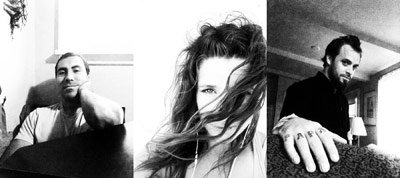 The Bubbling Dead

"Grinder"

Musicians
Genre: Rock
Sound description: Melodic hard rock
RIYL: A Perfect Circle
Web site: http://www.thebubblingdead.com/
Email: poindextervarner@gmail.com
History
The past year has seen us slugging it out in venues between our Santa Barbara home and LA. We've seen many jaws hit the floor as singer Joanna Sefkow swings from a purring Ella Fitzgerald to a demented Mike Patton in the blink of an eye. Guitarist Lee Varner has been gaining notoriety as a tasteful guitar hero. A couple years of stage and studio experience has this band hungry and focused for more demonic melodic catharsis.
Upcoming shows
None scheduled
Formed
2008, Santa Barbara, CA
Influences
Faith No More, The Deftones, Glassjaw, Zao
Current status
Playing more selective shows, starting with a September 15 appearance at Velvet Jones. Currently working on a full length album, which will see a release this winter.