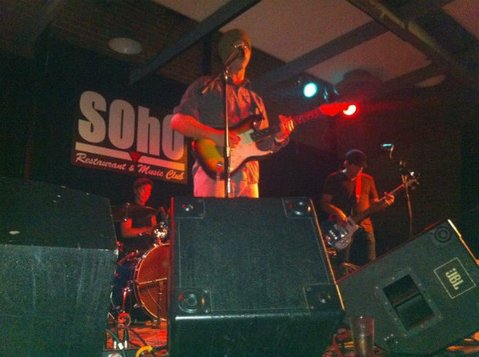 Burning Giraffe

"Snakebite"
"War Cries"

Musicians
Sound description: Ambient rock
Web site: http://www.myspace.com/burningiraffe
Email: iamtaliesin@gmail.com
History
The guitarist of Verna Beware and drummer of many, many local bands have formed to create a rock band that will destroy worlds with its overbearing power and beauty.
Upcoming shows
None scheduled
Formed
2009, Santa Barbara, CA
Influences
Light and sound.
Current status
Currently finishing up a four-song EP.