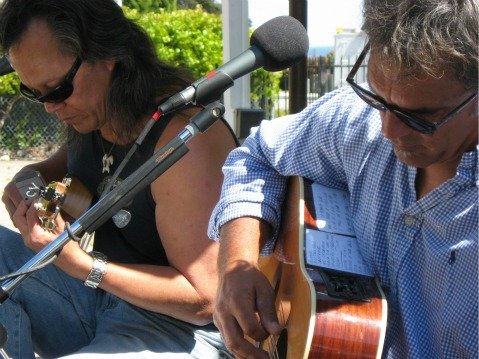 Carl
&

Bobby
Musicians
Genre: Hawaiian
Sound description: Hawaiian, Reggae, Classic Rock, Country Western
RIYL: A wide variety of musical styles featuring the ukulele and acoustic guitar
History
Carl Ray is an acclaimed ukulele player, vocalist and guitarist who enjoys a following from Hawaii to Japan to our own mainland. Born in Hilo, Hawaii, he has performed professionally for over 30 years.
Bobby Montanes is an energetic singer who plays rhythm guitar, harmonica and percussion. Bobby has been performing with local groups since his early teens.
Upcoming shows
None scheduled
Formed
2010, Santa Barbara, CA
Influences
The Beatles, John McLaughlin
Current status
Carl & Bobby perform all over Santa Barbara, Summerland, and Carpinteria.