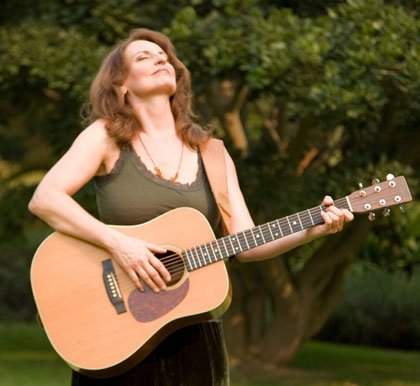 Christina Grimm

"Dog and Cat Blues"
"No Time to Be Blue"
"Perfect Beauty"
"Vegetable Man"

Musicians
Genre: Folk-Rock/Blues
Web site: http://www.myspace.com/christinamgrimm
Email: christina.grimm@gmail.com
History
"Christina Grimm is a classic singer/songwriter in the 1970's style of Carole King and Joni Mitchell. Imbued with passion, personal appeal, humor and life, Grimm is a highly entertaining figure both on stage and on CD. Her latest release, No Time To Be Blue, encompasses the performance spirit and wit of the golden age of singer/songwriters; using pop, folk, rock and blues as backdrops for her intricate and subtle story songs." (Wildy's World, June 2, 2009)
Upcoming shows
None scheduled
Formed
2004, Santa Barbara, CA
Current status
Currently recording her new album, No Time To Be Blue, with Jack Lee (JackLeeMusic.com) in Westlake. They will hold a CD release party on Friday, December 5 at Jensen Guitar's Mainstage (2905 De la Vina St).