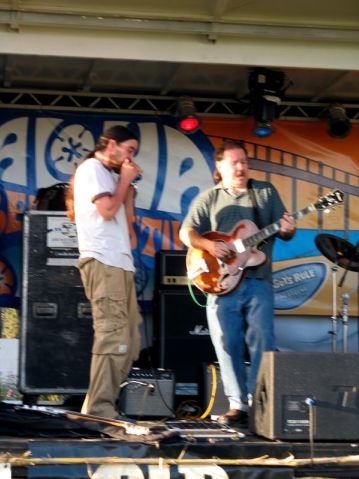 Cowboy Surfer

"Original Sin"

Musicians
Genres: Blues, Instrumental, Rock
Sound description: Original blues-based, harmonica-influenced rock 'n' roll.
RIYL: Good music
Web site: http://myspace.com/cowboysurfer
Email: cowboysurfer@earthlink.net
History
They helped save the bluffs in Carpinteria in 1998, charted #1 on mp3.com.au in the Blues and Instrumental categories for several months in 2007-2008. They won the Rock City News award for Best Instrumental and Blues Artist in 2007, and have headlined the Aloha Beach Festival for the past five years.
Upcoming shows
None scheduled
Formed
1998, Ventura, CA
Influences
Jimi Hendrix, Led Zeppelin, Freddy King, Rolling Stones, The Beatles, Bob Marley, James Brown, Miles, Zappa, etc.
Current status
Touring, recording, working with film and TV producers, and working on various recording projects in their new studio. They plan to release new songs later this year.