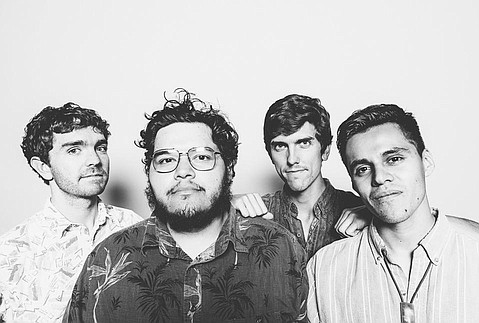 Dante Elephante

"Home Again"
"Kogi"
"Sweet And Lemons"

Musicians
Genres: Alternative, Rock, Surf
Sound description: Our sound is ranging from a surf rock, alternative, a real '90s vibe in my opinion. Most commonly words we've been told "its really chill stuff."
RIYL: Best Coast, Dr. Dog, Beatles
Email: danteelephanteband@gmail.com
History
Dante Elephante is an Indie/Surf Rock band from Santa Barbara California. Recently signed to Merrifield Records, the band is recording their debut album set to be released this Fall. Dante Elephante's strong chord progressions, warm harmonies, sweet melodies, and up tempo tunes have earned the band praise this past year as they have played shows up and down the West Coast.
Upcoming shows
None scheduled
Formed
2010, Santa Barbara, CA
Influences
Dr. Dog, Pixies, Surfer Blood, Sam Cooke