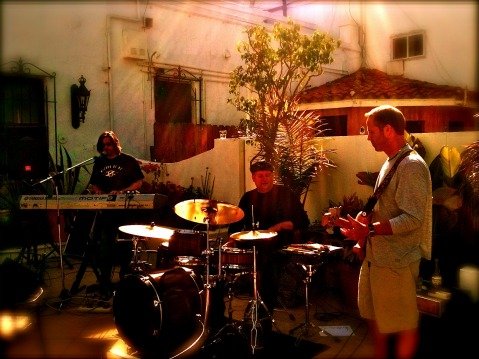 David Loeppke Band

"Stuck in this Moment"

Musicians
Genres: Indie, Power pop, Rock
Sound description: Rock piano pop, hints of psych
RIYL: Beatles, Queen, Pink Floyd, Keane
Web site: http://www.davidloeppke.com/
Email: lifeisfun@gmail.com
History
David left his previous band Magistir creating a new solo project after becoming inspired by a band he opened for at SOhO called Carney. He recorded his first EP "Big Love" out in Austin, TX, which was produced by Thom Flowers (Bad Astronaut, Lagwagon, Coral Sea). David recorded his lead vocals here in S.B. at Ghost in the Machine Studio (owned by JR Richards of Dishwalla).
Upcoming shows
None scheduled
Formed
Santa Barbara, CA
Influences
Beatles, Queen, Sigur Ros, Pink Floyd
Current status
David added a new band of local area musicians about a year ago who just performed his debut "Big Love" CD release party at SOhO. David is working with the band on new material for the next release and he's performing solo and with the band throughout southern CA. They are looking for a full time guitar player!