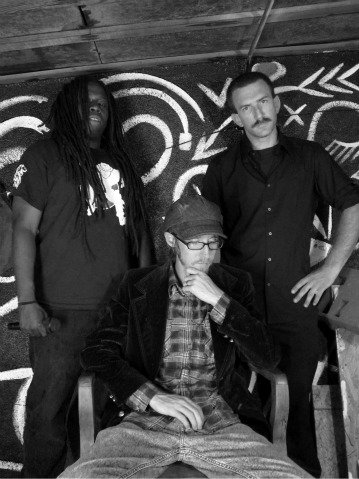 Def Eye Kon
Musicians
Genre: Hip-Hop
Sound description: Post Apocalyptic Music Box Time Machine
RIYL: Del the Funky Homosapian, KRS One, Digable Planets
Web site: http://www.def-eye-kon.com/
Email: info@def-eye-kon.com
History
Through a chance encounter, Def Eye Kon formed in the spring of 2011. Consisting of emcee/lyricist Kevin ELEVEN (formerly of West Coast Rhythm Section/The Skills), producer/multi-instrumentalist Bryan Beats (Deaf Dot Electrics/Ascona) and drummer Roscoe Wolfe (formerly of Red Star Revolt/Arachnidss). Def Eye Kon has shared the stage with such acts as Del the Funky Homosapian, Pharaoh Monch, and
Zion I/Grouch. Def Eye Kon aims to take hip-hop to the next level by incorporating diverse musical elements with narrative based lyrics and live instrumentation.
Upcoming shows
None scheduled
Formed
2011, Santa Barbara, CA
Influences
Funk, Acid Jazz, Hip-Hop, Dub
Current status
We are currently working on our highly anticipated debut album "Off World," which is slated to be released in November 2011.