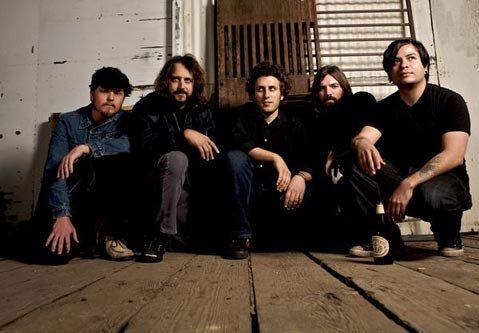 The Depths
Musicians
Genres: Alt / Indie rock, Experimental Rock
Web site: http://www.myspace.com/thedepthssb
Email: thedepthssb@gmail.com
History
Ater leading Relapse Records' extreme metal band Uphill Battle, guitarist Adi Tejada was looking for
something deeper. In 2006, he reunited with high school friend and fellow guitarist Cabe Fletcher (former member of cult emo band The Embassy) and the two spent well over a year fine-tuning the lineup to create the dark, post-rock sound they were looking for. The first member to fall into place was Jeff Sullivan, a well-versed drummer who had played and recorded for years in rock, garage punk, and alt-country bands. After months of auditioning vocalists, singer Brian Mathusek joined the band, taking it to the next level with his layered emotion and atmospheric energy.
The four produced a powerful, six song EP, From the Depths, which was engineered and co-produced in Goleta by Zach Madden. The debut offering showcases the band's signature brooding sound. Droning and interlaced guitar work move with rich lyrical vocals to a booming rhythm as the album travels from driving and explosive rock into darkness and down-tempo gloom.
Since the addition of bassist Terry Luna in April 2008, The Depths have been playing shows in the Central and South Coast of California, opening for such acts as Girl in a Coma and High on Fire. They have played in coffee shops, at art openings, and in larger venues like the Velvet Jones and the Knitting Factory in Los Angeles. Their live show will benefit almost any bill and fit in at any venue. They are based in Santa Barbara and are available for booking at thedepthssb@gmail.com.
Upcoming shows
None scheduled
Formed
2006, Santa Barbara, CA