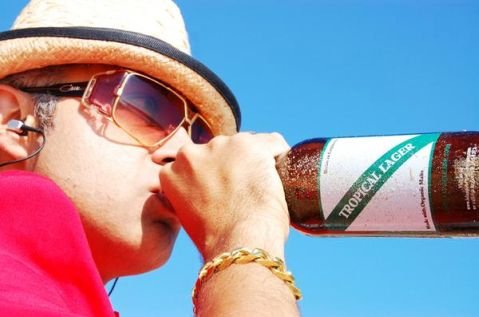 DJ

Magneto

"African Bag Lady Sound"

Musicians
Manny "

DJ

Magneto" Roldan

DJ
Sound description: Funk, soul, rock, reggae, hip-hop, techno blended, Latin tropical style


DJ Magneto calls Santa Barbara home, but the swath of land privy to his electronica eclectica goes as far as
Portland to the north and Mexico City to the south. In seeming homage to his super villain namesake, this deejay compresses poppy and urban sounds into a danceable new creation.-The Indy
RIYL: Manu Chao, Fort Knox Five, Red Astaire, Gamm Records, Tito Puente
Web site: http://www.myspace.com/djmagneto
Email: mannyroldan@gmail.com
History
Dj Magneto (a.k.a. ERS-ONE, a.k.a. Manny Roldan) is a funk enthusiast, soul lover, fun junkie, style pusher, turntable operator, dubwise master, bass addict, taco quality control consultant, burger blogger, and an all around nice guy.
Roldan has been in the mix since he was a youth, back in 1993. Started out doing high school jams, raves, and house parties in Southern Cali fornia. Specialized in reggae jungle and its roots, hip-hop culture, breakbeat techno, hardcore, 90s styles, and is now blending the best of those vibes together.
Upcoming shows
None scheduled
Formed
1993, Carpinteria, CA
Influences
DJ day, Kenny Dope, Quantic, King Tubby, RAW, Rigo Tobar, Celia Cruz, James Brown, Los Panchos
Current status
DJ Magneto performances undoubtedly reflect his turntable skills and attract attention to the mood in the room, creating an overall entertaining time. He stands behind his belief that being varied and well versed, technically and stylistically, are of the highest importance when stepping up to the turntables. The focus right now is on the Latin club vibes and experimenting with mixing cultures through dance music. And when he's not at home in Carpinteria, working away and drinking at Island Brewing, you can find him DJ-ing at his seven-year residency at "First Friday Super Jam at the GoodFoot in Portland, OR," or causing ruckus on dance floors worldwide every other weekend. Look for DJ Magneto playing club music (hip-hop/house/electro) with his crew in Santa Barbara, including DJ Nagai, Matty Matt, Bennett, and DJ Winner.