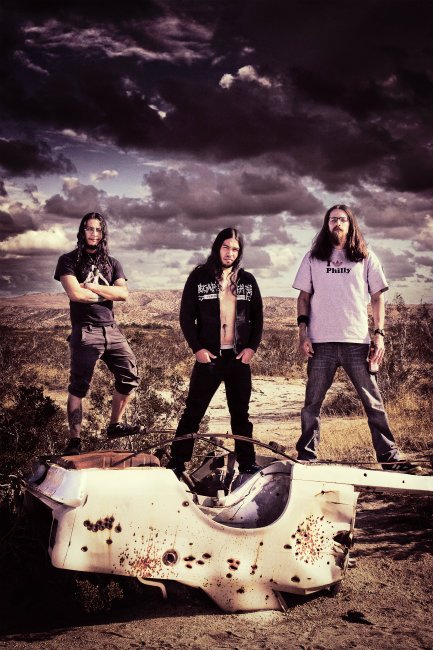 Eating Fear
Musicians
Genre: Metal
Sound description: Extreme Music
Web site: http://www.eatingfear.com/
Email: EatingFearMusic@gmail.com
History
Eating Fear has steadily been growing in the local and international extreme music scene.
The band delivers a unique brand of metal, encompassing elements of the brutal Black/Death sound which can give way to beautiful; groovy melodies and soundscapes.
This band is a creative and destructive force that demands your attention, and with their history, music, and intense live performances, they will have it.
Upcoming shows
None scheduled
Formed
2011, Santa Barbara, CA
Influences
Behemoth, The Mars Volta, Meshuggah, Ghost
Current status
Actively touring with more known metal acts such as Abigail Williams & Bonded By Blood the band continues to plan national & international shows to help finance their merchandise and recordings.