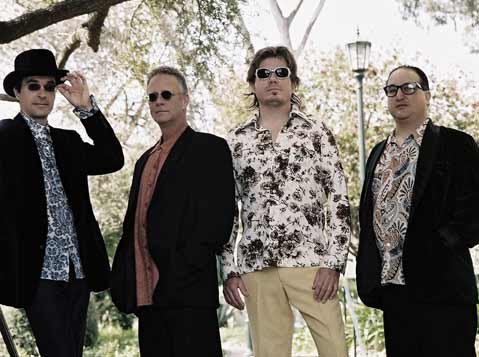 Fingersmyth
Musicians
Genre: Rock
Sound description: Fingersmyth places an emphasis on the craftsmanship of the popular songwriting prowess of Mark LaCommare and Christopher Zerbe. The meticulously crafted compositions are orchestrated with artistically intertwined guitar and rhythmic passages that are intensely melodic and collectively showcase a wide range of musical content - from catchy and upbeat - to dark and moody inspirational introspection. The band's performances are further delivered with strong and powerful vocals that are intricately crafted with complex harmonies - reminiscent at times of The Beatles, The Beach Boys, Elton John, and Fleetwood Mac. Fingersmyth blends American pop with a flair of old European style, craftsmanship, and artistry.
RIYL: The Beatles, The Beach Boys, Elton John, Fleetwood Mac
Web site: http://www.myspace.com/fingersmyth
Email: info@fingersmyth.com
History
Fingersmyth is a conglomerate of players from Santa Barbara, CA. who have all had various projects in the past ranging from Wang Chung to Eddie Money.
Upcoming shows
None scheduled
Formed
2007, Santa Barbara, CA
Influences
Too many to mention!
Current status
Fingersmyth is currently promoting their latest CD "MMVIII" and are playing in their hometown of Santa Barbara, as well as regionally throughout CA.