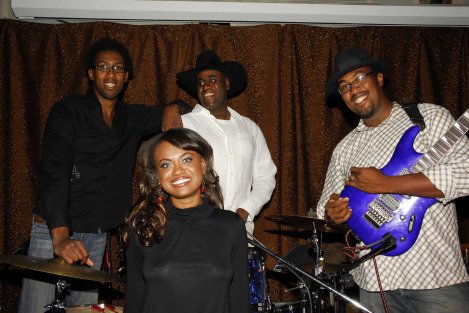 Georgetown

"Alone Again"

Musicians
Sound description: Jazzy rock with some R&B and soul feathered in. Georgetown is a versatile band capable of everything from guitar ripping rock songs to soulful piano ballads, and every member can and does sing.
Email: flynntom@mac.com
History
Hailing from Georgetown, Guyana, hence the name, this talented singer and her three brothers have been playing together since they could speak. With a "back to basics" approach, Georgetown places a high importance on a less produced sound, so that their music sounds very similar to what they play live. Lois currently has over 1.6 million hits on YouTube for her single "Smile." All of the members of Georgetown currently live in Santa Barbara.
Upcoming shows
None scheduled
Formed
1985, Santa Barbara, CA
Current status
Georgetown has recently written an all original album which they are recording at the moment. It should be released in August or September. They plan to perform in the coming months to support this album and showcase other originals.