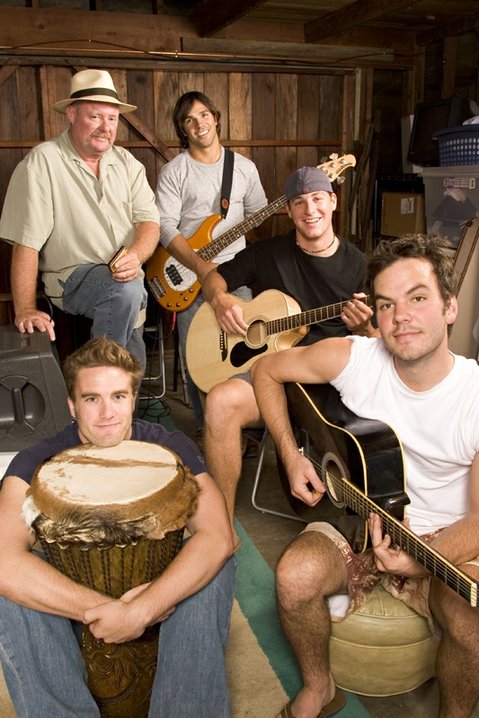 The Harlequins

"Get Away"

Musicians
Genre: Rock
Sound description: This bluesy jam rock outfit is as happy to put its collective spin on a Neil Young staple as it is to fuse its own intricate harmonies with some good, ol' fashioned, harmonica-tinged tunes. -The Indy
Web site: http://myspace.com/harlequins
History
The details of how this group of music lovers got together are rather inconsequential. Of consequence, is that in the two years since they gathered at the Armbar to jam, they have become a predominant name in the Santa Barbara live music scene; playing their style of acoustic harmonic rock to characteristically fun-loving crowds at a variety of local venues and private events. The oft-praised talents of guitarist Sam Ferguson and harmonica wizard John Ziegler are carried by the steady rhythm section of Andrew MacCalla on rhythm guitar, Mike Osborn on bass, and Nik Thierjung on percussion. The band's sound is further enhanced by the four-part vocals and harmonies with Andrew as the predominant lead, and Sam, Nik, and John doing their supportive parts and occasionally sharing leads.
Upcoming shows
None scheduled
Formed
2005, Santa Barbara, CA
Influences
O.A.R., Dispatch, Mason Jennings, Phish, Stone Temple Pilots, Pearl Jam, Pete Yorn, Green Day, Ryan Adams, Allman Brothers Band, Jimmy Buffet, Van Morrison, Tom Petty, Neil Young, Wilco, Violent Femmes, Eric Clapton, Marshal Tucker Band, Led Zeppelin, America