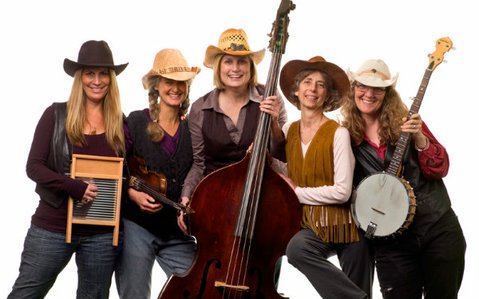 Honeysuckle Possums
Musicians
Genres: Bluegrass, Folk, Old Time
Sound description: Bluegrass, Old Time, Origin
RIYL: The Wailin' Jennies, the Stairwell Sisters
Web site: http://www.facebook.com/pages/Honeysuckle-Possums/170155570717
Email: niquoo@gmail.com
History
The Honeysuckle Possums are gathered from a love of songs, people and good old time music and rocking out. Five women: three are singer-songwriters,one clogger, and an outstanding upright bass player who holds it all together.
Upcoming shows
None scheduled
Formed
2010, Santa Barbara, CA
Influences
Old time bluegrass, folk
Current status
Playing around Southern California. In the process of creating and album, doing some minuscule touring.