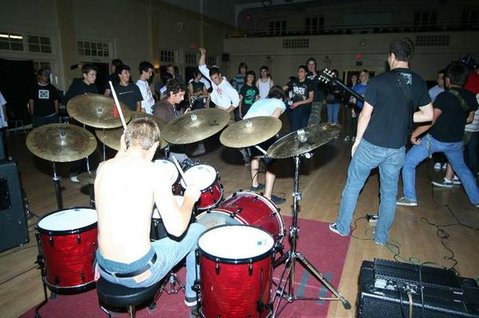 Immaculate Fatality

"Apostasy"

Musicians
Genre: Metal
Sound description: Immaculate Fatality is not the same band that formed in January 2005 from the ashes of two expired thrash metal groups. Back then, they were a disheveled group of metalhead junior high buddies playing in lead guitarist Ben Lee's garage. But the past two years have been transformational for the Santa Barbara natives and their latest six-track release, Formidable Vices, is living proof of this.
From the push of the play button, Vices is rife with the brutal riffs and pestilent soundscapes that are expected of competent thrash metal bands. Even when the tempo drops, the sound manages to remain just as hauntingly unreal. There is never a diffident moment to be found on the album.
Now, the members of Immaculate Fatality are enjoying rampant notoriety in the Southern California metal community, which will soon expand as they plan to bring their show on the road this coming holiday season. The outfit also plans to record new material before the holidays with a new producer and studio.
For a band that once had to fight to be heard in the alleys and garages of Isla Vista, their upcoming tour itinerary is mighty impressive, as it includes Ventura, Bakersfield, Fullerton, Anaheim, Los Angeles, and a medley of other stops that will finally come to a close in San Diego. As they say on their opening number "Apostasy," oh yes, there will be blood. -Levi Michaels

Web site: http://myspace.com/immaculatefatality
History
We started in early 2005 from the ashes of a progressive rock band. We were offered a show with some metal bands so we learned some metal songs and played the show. To our surprise we were met with good feedback and decided to start writing out own music and play more shows. Since then we have changed members quite a bit, but for the last year and a half we have been going strong with the current members.
We've played at The Alpine, Biko House, various Isla Vista houses, various churches, Teen Center, and the Carillo Recreation Center.
Upcoming shows
None scheduled
Formed
2005, Santa Barbara, CA
Influences
The Black Dahlia Murder, Darkest Hour, The Faceless, Between the Buried and Me, Amon Amarth