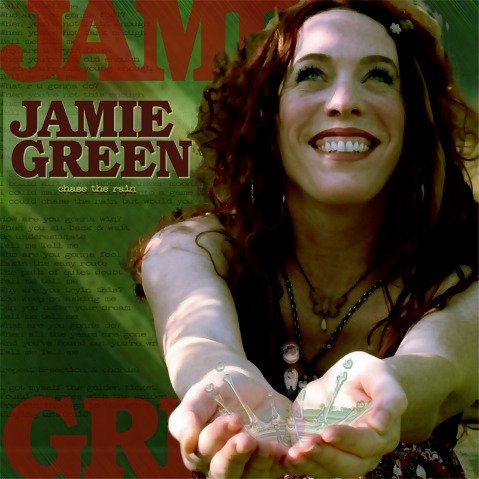 Jamie Green

"For You"
"Miss You"

Musicians
Genre: Singer-songwriter
Sound description: Funky, folky, moody, mixing acoustic guitar and percussion with a modern soundscape of loops, samples and ambient keys. Think the sonic landscape of Seal, Dido, and the lighter side of Alanis Morissette.
RIYL: Sheryl Crow, Alanis Morissette, Eva Cassidy, Sara Bareilles, Ben Harper
Web site: http://jamiegreenmusic.com/
Email: rhcrecords@aol.com
History
Jamie's musical pedigree runs deep. From a long line of musical women, Green's grandmother and great aunts were the Big Band-era jazz vocalists, the King Sisters, while her mother was a soloist in the '60s girl group The Four King Cousins. Green joined the King Family roadshow and TV specials at the tender young age of six, learning harmonies from her mother by singing to Steely Dan, the Eagles, and Earth, Wind & Fire. As an adult, Green carried on the family's musical legacy— if with a bit more edge—as a contemporary singer-songwriter in her own right, winning two L.A. Music Awards in the "Indie Pop" and
"Adult Alternative" Album of the Year categories and multiple honors from national and international songwriting competitions. She has been living in S.B. since 2007, playing various venues such as the Biltmore Hotel, Carr Winery, Oreana Winery, SOhO, and local coffee houses.
Upcoming shows
None scheduled
Formed
1999, Santa Barbara, CA
Influences
Indigo Girls, Earth, Wind & Fire, Peter Gabriel
Current status
Jamie just completed a highly successful summer residency at the Biltmore Four Seasons (last two shows Labor Day Weekend). Visit her website for upcoming gig dates.