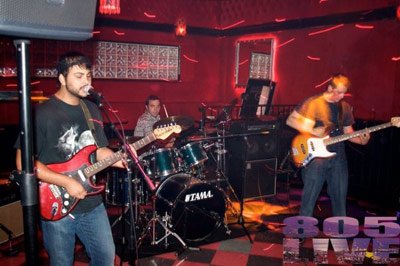 The June Recovery

"Vox Humana"

Musicians
Genres: Alternative, Progressive
Sound description: A lot of influence of early Incubus, with funky bass lines over-driving guitar riffs. Explosive choruses and flowing breakdowns and bridges. Lyrically, the writing stems from real-life experiences, showcasing the growth and maturity over the years. Songs about death, theft, drug addiction, and love all blend together in a very stylistic and original way.
RIYL: Older Incubus, Red Hot Chili Peppers, Deftones, Dave Matthews Band
Web site: http://www.myspace.com/thejunerecovery
Email: thejunerecovery@gmail.com
History
Robin and Robert started in late 2006, finally getting their act together in early 2009 when Sam joined the group. The name The June Recovery came from a mishap while recording the first demos. The power trio has been able to produce a very full sound using jazz and funk influences next to heavy riffing and over-driven bass lines. The sound is completely original, but at the same time something one might feel they have heard before, but can't quite put their finger on. The band is hoping to continue to grow and expand their fanbase in the next year.

Upcoming shows
None scheduled
Formed
2009, Santa Barbara, CA
Current status
Actively rehearsing, gigging, and recording.