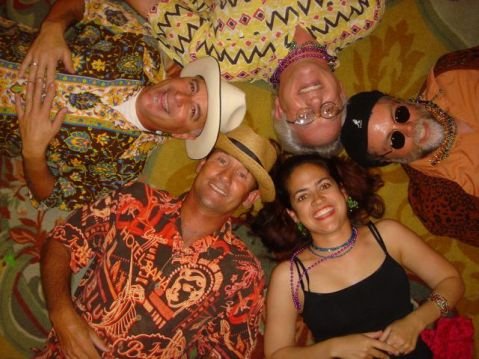 King Bee
Musicians
Genres: Cover band, Dance, Rock
Sound description: For a music clip, you can check out our music video at YouTube
RIYL: Any retro rock 'n' roll that's highly danceable and groovy.
Web site: http://www.kingbeesb.com
Email: rsthurston@hotmail.com
History
Long-time friends playing music together.
Upcoming shows
None scheduled
Formed
2000, Santa Barbara, CA
Influences
Joe Cocker, The Pretenders, Stevie Ray, B-52s, The Cure, Aretha Franklin, Bonnie Raitt
Current status
We play throughout the area at El Capitan Canyon, SOhO, Fiesta, Cold Spring Tavern, and numerous events, weddings, and fundraisers (Boys and Girls Club, Fur Ball, Cottage Hospital, Crane School, and so on).