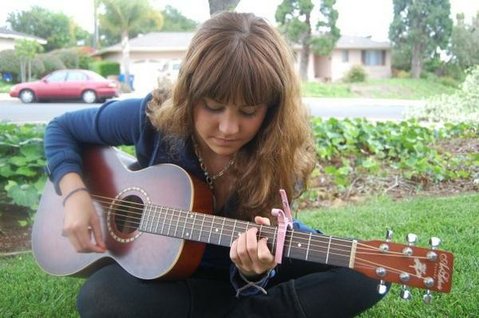 Kristy Hepp

"Trouble"

Musicians
Sound description: acoustic/folk/soul
RIYL: Singers/songwriters.
Web site: http://www.myspace.com/kristyheppmusic
Email: kristyheppmusic@gmail.com
History
What began as one love song at the age of 15 quickly became a path to self-discovery for singer/songwriter Kristy Hepp. "Once I had one song done, the rest came pouring out. I couldn't stop them- I didn't want to stop them." Now at the age of 17, Kristy has worked her way into the Santa Barbara music scene, playing all over town at venues such as SoHo, Muddy Waters, Jensen's Mainstage, and Live Culture. Her live band has received high acclaim and praise as they've started creating a buzz around the streets of Santa Barbara.
Upcoming shows
None scheduled
Formed
2007, Santa Barbara, CA
Influences
Everything around.