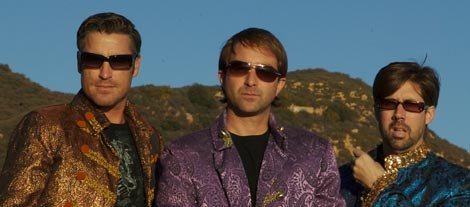 MAGiSTiR

"Dead As Disco"
"Taken Down By You"

Musicians
Genre: Modern Rock
Sound description: Melodic, stirring rock.
RIYL: Keane, Toad the Wet Sprocket
Web site: http://www.magistirmusic.com
Email: magistirsierra@gmail.com
History
MAGiSTiR, formerly the band ROBiN, whose albums features many of the great musicians from the area. MAGiSTiR has now evolved to its unexpected yet fittingly familiar and refreshing next realm.
Upcoming shows
None scheduled
Formed
2004, Santa Barbara, CA
Influences
The Smiths, U2, Jeff Buckley, Live, The Fray, Coldplay, Ron Sexsmith, Radiohead, Smashing Pumpkins
Current status
Actively playing local venues, recording, and seeking licensing. The band also opened for Spencer the Gardenr at 2008's Old Spanish Days Fiesta in Santa Barbara and have a show coming up at SOhO on Thursday, August 21 at 8 p.m.