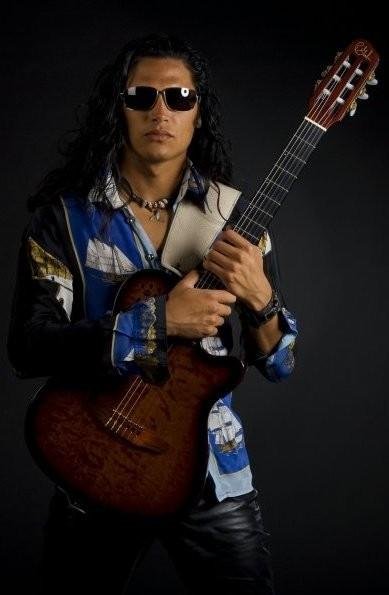 Marco Alejandro

"Aussie Se Hace"
"Nadando En Tus Venas"

Musicians
Genres: Classical, Flamenco, Latin American Guitar
Sound description: Marco Alejandro combines many musical sounds from around the world. Being a student of musics and cultures, a foundation in middle eastern rhythms, with Iberian melodies, mixed with Latin American flavors is part of the result. As a fan of music, there are no boundaries nor genres that Marco Alejandro limits himself to. The musical universe is vast, and Marco Alejandro is willing to explore as much of it as possible.
RIYL: Paco de Lucia, Jesse Cook, Benise, Gypsy Kings
Web site: http://www.marcoalejandro.com/
Email: mail@marcoalejandro.com
History
Marco Alejandro is a third generation guitarist, being lead by his grandfather who has been a professional musician for over 6 decades. Marco Alejandro began his music studies at an early age, beginning on the piano, then moving on to the trumpet, and finally, guitar. He has studied music under private instruction, colleges and universities. He has won numerous awards and scholarships for his dedication to music and musical performance.
Upcoming shows
None scheduled
Formed
1980, Santa Barbara, CA
Influences
Andres Segovia, Paco de Lucia, Django Reinhardt, Jesse Cook
Current status
Marco Alejandro is currently working on his debut album in the desolate soundscapes of Joshua Tree, California.