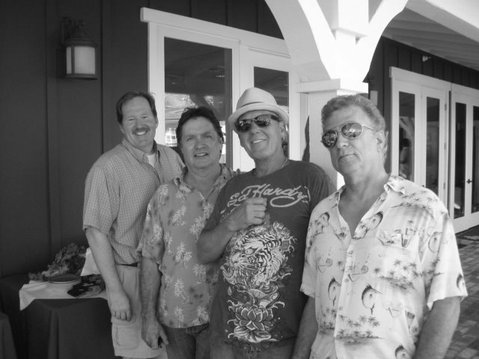 The Mark Roberts Band

"In Your Groove"
"Road Kill"

Musicians
Genre: Rock
Sound description: Blues Influenced Rock
RIYL: The Rolling Stones, John Mellencamp, John Fogerty
Web site: http://www.markrobertsband.com/
Email: musemark543@aol.com
History
The Mark Roberts Band showcases Original Rock with occasional cover tunes. The band plays Rock with a blues influence blending a powerful mix for dance and a satisfying palette for the listener FEATURING Dynamic Solos on guitar, piano, and organ. Mark's original music leans into rock and blues, as well as playing classic cover songs from this genre.
Mark found many influences in Indianapolis, Indiana where he grew up and played many club dates. He has lived in Santa Barbara for 32 years playing solo and joining the band The Riffzone. More currently his four piece group has played at SOHO, The Lemon Festival, ROY, The Whale Festival, The Santa Barbara Solstice Festival, The Creekside Inn, El Capitan Concerts, Paradise Store, The Solstice Festival, and Cold Spring Tavern in Santa Barbara, California as well as Bernadette's, The Star Lounge, & Winelovers in Ventura, CA and The Deer Lodge in Ojai, CA.
Upcoming shows
None scheduled
Formed
2000, Santa Barbara, CA
Influences
Rolling Stones, U2, Bob Dylan, Taj Mahal, Eric Clapton, The Pretenders, Mellencamp, Fogerty,
Current status
The Mark Roberts Band plays venues up and down the Southern California Coast centerd in Santa Barbara, CA.