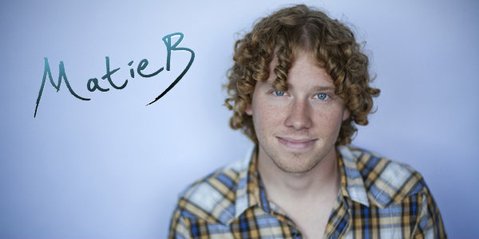 The MatieB Band

"Hearts Desire"

Musicians
Genres: Acoustic, Rock, Singer-songwriter
Sound description: Rock, acoustic, original
Web site: http://www.MatieB.com/
Email: MatieB@MatieBProductions.com
History
Hi! I'm Mathew Broughton aka "Matie B" and I have been a musician for most of my life. I'm 27 year old and have been a performing as a singer/songwriter for the past 5 years. I play guitar, harmonica, and very unique vocals. I started play with my drummer and back up vocalist about 3 years ago. Right now it's just the 2 of us but we rock the house like we have a 12 piece band!
Upcoming shows
None scheduled
Formed
2010, Santa Barbara, CA
Influences
The Avett Brothers, Two Gallants, Langhorne Slim, Jeff Buckley
Current status
Currently I just released my first ep album "Heart's Desire" world wide and am now actively playing shows in the greater Santa Barbara area promoting the album. We just played at SOhO last night! Now looking to take my musical career to the next level!