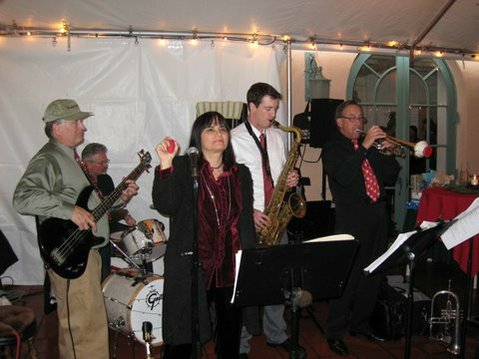 The Montecito Jazz Project

"Mr. PC"

Musicians
Genre: Jazz
Web site: http://www.montecitojazz.com/
Email: tomtowle@musician.org
History
The Montecito Jazz Project began as a collaboration between drummer Tom Ray and bassist Tom Towle in 2005. Soon saxophonist Jeff Regan joined in and added blistering solos and guitarist Mark Coffin showed up with his own guitar stylings, providing perfect complementary accompaniment and tasty soloing. The quartet then went into the studio and made recordings for a demo.
From time to time, other configurations of the group morph to form various sounds. Recently, trumpeter Lee Neuenschwander, along with pianist Michael Conaway, have accompanied the combo and established themselves as regular members of the group.
Upcoming shows
None scheduled
Formed
2005, Santa Barbara, CA