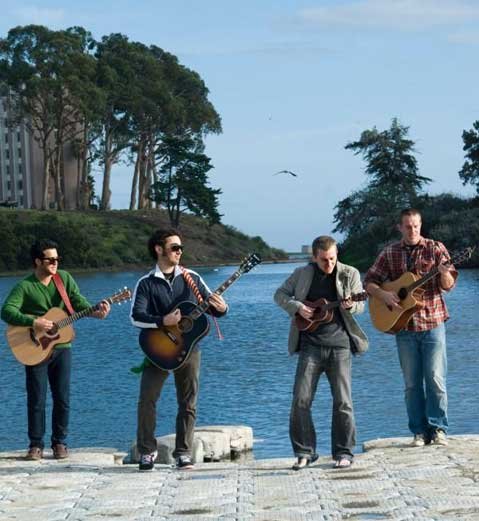 The Naybrhood
Musicians
Sound description: Acoustic rock, with reggae and alternative rock influences.
Web site: http://www.myspace.com/thenaybrhood
Email: thenaybrhood@gmail.com
History
The Naybrhood got together in the spring of 2008 and it was love at first jam. Immediately understanding the connection they had together, they compiled a five song demo in one week at a recording studio in Cardiff by the Sea. After going on tour across California that summer, they came back to Santa Barbara to really hone their skills and grow as a unit. The last year consisted of writing more music, perfecting their live set, playing more shows (and killing every one), growing together as a band, and gaining iconic band status at University of California, Santa Barbara. The 5 members all bring different sounds, personalities, and backgrounds from all reaches of California - making the positive vibe of The Naybrhood laid-back, up-beat, and overall captivating.
Upcoming shows
None scheduled
Formed
2008, Santa Barbara, CA
Current status
The Naybrhood just finished recording their second CD, The Naybrhood EP. The CD will be available July 15.