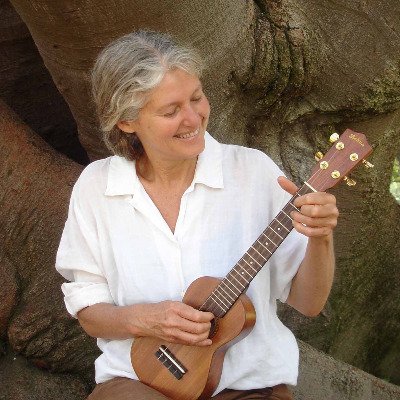 Nicola Gordon
Musicians
Genre: Folk
Sound description: simple ukulele songs with heart to fill you up.
RIYL: ukulele, spirit and poetry combined
Web site: http://www.nicolagordon.com/
Email: nic@nicolagordon.com
History
Nicola has been writing and playing many years and for the past few years has been inspired to write songs on the ukulele. She writes about life and growth and everything inbetween, and the ukulele adds such a sweetness.
Upcoming shows
None scheduled
Formed
1998, Santa Barbara, CA
Influences
ani difranco,Joni Mitchel, Tom Waits
Current status
Nicola lives and plays in Santa Barbara, mostly house concerts, sometimes venues. Also She has been teaching songwriting for 14 years. Email if interested in any or all of the above.