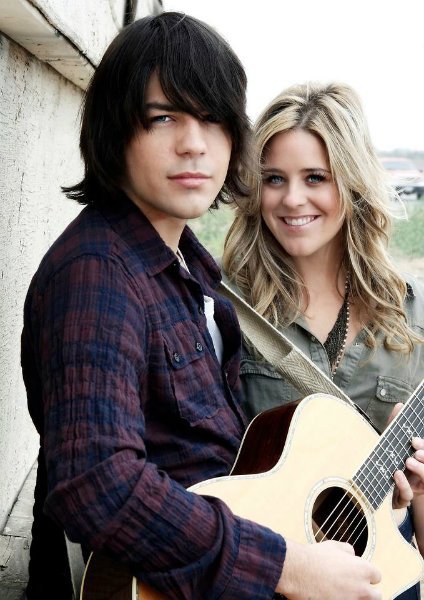 Nightsky Drive
Musicians
Genre: Acoustic
Sound description: California country roots
RIYL: Lady Antebellum, Avett Brothers
Web site: http://www.NightskyDrive.com/
Email: amandamarsh@atmmusicgroup.com
History
Nightsky Drive is made up of singer/songwriters and siblings, Amanda and Travis. They reside in the Santa Ynez Valley making wine and playing music. Amanda and Travis have always been involved in each other's music, but they first realized their potential as a duo with the release of Amanda's 2009 debut EP, "Love Is In the Details." It was this project that scored a Mavric Music Award (Song of the Year: Collaboration) and paved the way for performances at Austin's SXSW festival and the world's biggest Country music event, the CMA Music Fest. Amanda and Travis are also endorsed by Daisy Rock Guitars.
Upcoming shows
None scheduled
Formed
2008, Solvang, CA
Influences
Tom Petty, Eagles, Miranda Lambert, Fleetwood Mac, Zac Brown Band
Current status
Nightsky Drive opened up for various artists this year including Collin Raye and Casey Abrams. They are currently available for bookings.