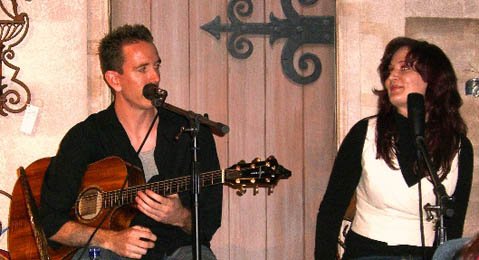 Pardon Me Francis

"Don't Know Why"

Musicians
Genres: Acoustic, Folk / Singer-songwriter
Sound description: Their sound is a cross between Norah Jones and Damien Rice.
RIYL: Any of the above, mellow piano, and acoustic tunes
Web site: http://www.myspace.com/pardonmefrancis
Email: Godsrod67@yahoo.com
History
The band consists of my sister and myself, we've played a few shows here and there but had to wait until she graduated highschool this past month to record and start playing consistently.
Upcoming shows
None scheduled
Formed
2007, Santa Barbara, CA
Influences
Norah Jones, Sarah McLachlan, Toad the Wet Sprocket, Dishwalla, Sade, Damien Rice, Nickel Creek.
Current status
The band as just finished doing a demo and is currently working on tour dates and their MySpace page.