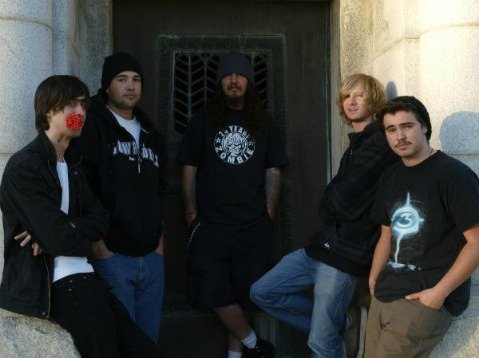 Recruit the Fallen

"Deliver"

Musicians
Genre: Metal
Sound description: Alternative Metal with a grunge feel
RIYL: Early Metallica, Korn, Death, White Zombie, Testament
Web site: http://www.facebook.com/pages/Recruit-The-Fallen/208632749176568?sk=info
Email: dwirta10@gmail.com
History
Recruit the Fallen was formed in 2009 by close friends, Pablo Fernandez and DJ Guajardo. The garage metal band then enlisted Dave Wirta, Jay Bushey, and Rob D, completing the heavy metal quintet. Today, RTF continues to ravage Santa Barbara, CA with a raw, grunge flavored metal that has been described as both unique and powerful. Has played in Santa Barbara, Carpinteria, Ventura, and Hollywood.

Upcoming shows
None scheduled
Formed
2009, Santa Barbara, CA
Influences
In Flames, Metallica, Rob Zombie, Korn, All That Remains
Current status
Actively writing original songs and playing in Santa Barbara, Ventura and LA Counties.