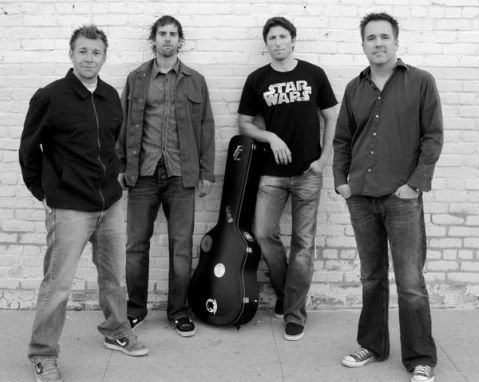 Redswitch

"Blind"
"Fine Line"
"Parallel"

Musicians
Genre: Rock
Sound description: Good, original rock 'n' roll. Craig and Justin share the frontman position and the lead and rhythm guitars, while Jay and Phil keep the rhythm section together, adding harmonies and backing vocals.
Web site: http://www.myspace.com/redswitchsb
Email: redswitchrock@gmail.com
History
Redswitch first began playing for friends and family at BBQs and parties. Slowly, they started creating a diverse mix of original songs. they've been refining and practicing their material for the past four years and are finally venturing out and playing public venues.
Upcoming shows
None scheduled
Formed
2003, Santa Barbara, CA
Influences
Good music from all genres...
Current status
Currently the band is continuing to rehearse and write new material and are looking for every and any gig possible. Just recently, Redswitch performed at Velvet Jones and Sandbar, as well as EOS Lounge and the Santa Barbara Fair & Expo.