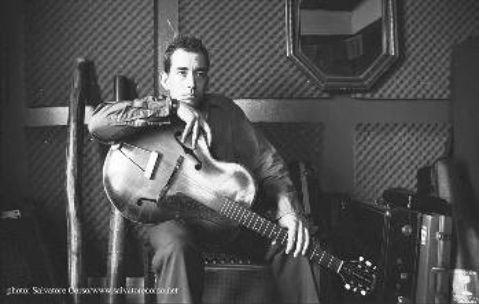 Robert Steffen

"Rails"

Musicians
Genre: Acoustic
Sound description: Acoustic songwriting with a soothing and melodic direction.
RIYL: David Gray, Dave Matthews, Radiohead
Web site: http://www.myspace.com/robertsteffenmusic
Email: robertsteffenmusic@gmail.com
History
Robert's music has evolved from jazz and subway players through New York City's East Village in the 90s to being nominated for Best Male vocalist in this year's Orange County Music Awards. His world and rock songs in Sanskrit have drawn comparisons to Tim Buckley and David Gray.
Upcoming shows
None scheduled
Formed
2005, Santa Barbara, CA
Current status
Currently playing live with a fourpiece roster of guys who he uses for band shows.