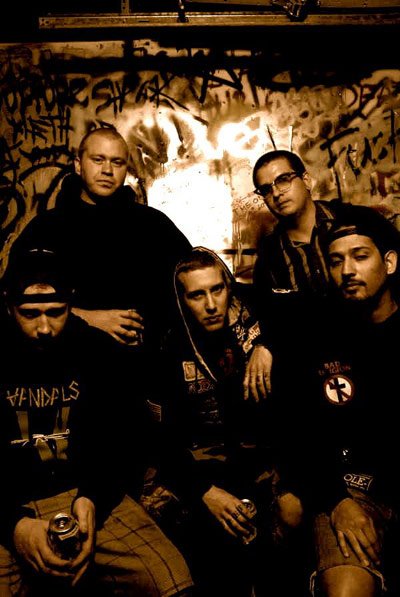 Shanghai'd

"Resusitate Me"

Musicians
Genre: Punk
Sound description: Fast, thrashy punk rock that will make you want to circle pit and sing-a-long like the early 90's. A machine-like drummer, ripping guitar solos, and vocals that can best be described as, "flat out vicious!" With lyrics that talk about scene politics, war, child abuse, computers, cops, and more, this band makes you move and think!

=Imagine this: You have ferrel badgers that you've been starving for 3 days, blasting Good Riddance at them the entire time. Then, you release them into the burn ward of a children's hospital.
RIYL: Good Riddance, AFI, Ignite
Web site: http://www.myspace.com/shanghaidmusic
Email: shanghaidmusic@gmail.com
History
Too many bands talk and talk, too few act. With bands in SB dropping like flies, members of The Trousers, Screwdrive Suicide, and Silent Meow decided to join forces and make some real noise. With this line-up, Shanghai'd recorded their debut 7" "Unscrupulous Means" which was released in May 2010. After member changes to now include members of The Cash Prophets and Learning to Drown, Shanghai'd is moving in leaps and bounds to be one of the fastest, loudest punk/hardcore bands around.
Upcoming shows
None scheduled
Formed
2009, Santa Barbara, CA
Current status
We're preparing to tour throughout the fall. We will be recording a our first full length record here in SB in November to be released in early 2011.