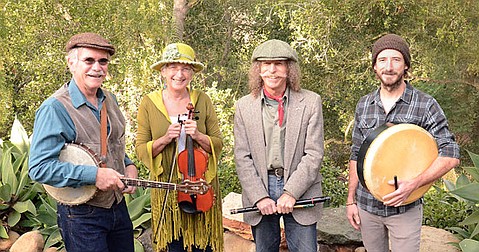 Shepherd's Pie

"Let No Man Steal Your Thyme"
"The Butterfly"
"Willie Taylor"

Musicians
Genres: Irish, Traditional
Sound description: Vocal and acoustic instrumental arrangements of aires, reels, jigs, hornpipes, waltzes, and polkas.
RIYL: Traditional Irish reels, jigs, hornpipes, polkas and traditional ballads and songs.
Web site: http://mysheps.com/
History
Session buddies started playing pubs and other gigs. It was so much fun that we're still at it!
Upcoming shows
None scheduled
Formed
2008, Summerland, CA
Influences
The Bothy Band, Solas, The Chieftains, Kevin Burke, Liz Carroll, Dale Russ, Mary Black, Christie Moore, Luke Kelly, Sinead O'Conner, Sarah McLachlan, to name a few.
Current status
We're available for parties, weddings, wakes, or whatever you're celebrating! See our home page for upcoming performances: mysheps.com