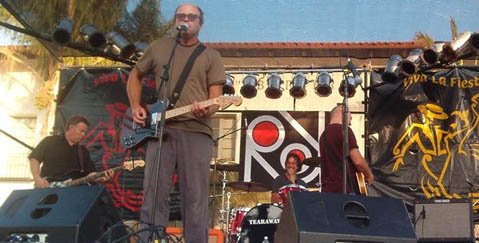 Silk Hedge

"Skeet Shoot Fawn"

Musicians
Genre: Alt / Indie rock
Sound description: A delightfully schizophrenic mixture of Pink Floyd-style breakdowns, mesmerizing vocals, and the funky, upbeat melodies of Weezer. Bring the family; these up-and-coming indie rockers offer something for everyone. -The Indy
Web site: http://myspace.com/silkhedge
History
Formed in 2005 by five longtime Santa Barbara rockers in search of good times under the guise of quirky, alternative rock. Silk Hedge recorded and released its debut album in mid-2005 and followed the release with shows at Center Stage Theater, Jensen Music, The Neighborhood, and Old Fiesta Days.
More shows and a video shoot for "Loose Shag" followed in 2006, and the band began working on material for a second record. Late for the Launchpad was recorded in 2007 at bassist Craig Costigan's Garage Majal Studio, and released in August of 2007.
Upcoming shows
None scheduled
Formed
2005, Santa Barbara, CA
Influences
Devo, Weezer, The Pixies