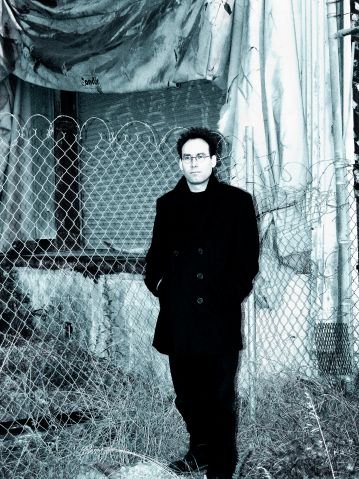 Small Dot Complex

"Sound Construction"
"Zeijaku"

Genre: Electronic / DJ
Sound description: Carl Bloomfield, the man behind the Small Dot Complex, has grown from a self-described "New Wave addict" to a purveyor of some of the more forward-thinking and experimental electronic music to recently grace our sun-soaked town. And with friends the Volt Per Octaves at his side, Bloomfield may very well be at the forefront of a slowly burgeoning ambient scene in Santa Barbara.
On his recently released EP, Sketches, he explores soundscapes that recall Air's work on 2003's soundtrack to Lost in Translation. The predominantly Asian-inspired tracks are mellow ambience in the finest form; winding tracks that incorporate elements of industrial, goth, and synthpop. "On its most basic level, my music could be described as moody and inward-looking," Bloomfield said. "I pull a lot of my inspiration from my own internal dialogues as well as the human condition. Life is both a beautiful and ugly creature and this balance is what excites me."
But for an artist exploring himself through a genre as abstract and underground as electronica, Bloomfield doesn't quite know where-if at all-his particular brand of artistry fits into the Santa Barbara music scene. "It seems to me that club owners are cautiously curious about [electronic music]. They may like [it], but it's not what always brings in the crowds. But that is not to say that the reason why electronic music has not prospered here is solely due to the clubs," he said. "Even in my own performances, because I lack the money to invest in technology to provide visuals to my show, I look like I'm checking my email on stage from time to time." Needless to say, browsing the net has never sounded so good. -Aly Comingore

Web site: http://www.smalldotcomplex.com
Email: protogarland01@yahoo.com
History
Small Dot Complex started in Seattle in the year 1997 under the moniker "In Search of Sleep". It was more of an experiment in sounds back than as that was the year I acquired my first professional synthesizer. 2 years later, life intruded and music took a back seat for a while. In 2001, I returned home to the central coast to head back to school and expand upon my degree in audio born. In the beginning it was more along the lines of soundtrack based compositions but as time went on, I started incorporating more of the synthpop, goth, new wave, shoegaze and industrial influences I have had for years.
Upcoming shows
None scheduled
Formed
Santa Barbara, CA
Influences
The Cure, Depeche Mode, Siouxsie & The Banshees, Clan of Xymox, Skinny Puppy, Nine Inch Nails, Japan/David Sylvian, Duran Duran, Bauhaus, Cocteau Twins, Slowdive, Lush, Einsturzende Neubauten, Curve, The Chameleons, Joy Division, New Order, The Doves, Ladytron, Kraftwerk, Gary Numan, Goldfrapp, Portishead, Dead Can Dance, This Mortal Coil, David Bowies albums "Low" and "Heroes", Miles Davis' "Kind of Blue" album.