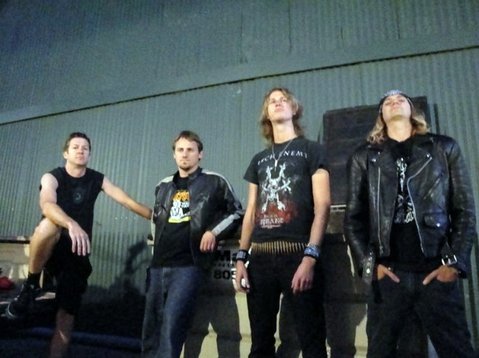 Snakefist
Musicians
Sound description: Loud and fast, but also melodic.
RIYL: Rock 'n' roll
Web site: http://www.myspace.com/snakefistmusic
Email: snakefistmusic@yahoo.com
History
Founded by Guitarist Chris Vallee in 2010, Snakefist cycled through various lineup changes before ever playing a show. In April 2010 the right musicians were finally in place. With the aggressive guitar riffs of Chris Vallee, vocal prowess of Zac Stokell, hard hitting drums of Bryan Kovaric, and the blistering bass of Dana Damico, Snakefist exploded onto the scene. Immediately playing to packed venues in Santa Barbara, Snakefist has quickly built a strong fan base and is now reaching out to L.A, San Francisco, and beyond.
Upcoming shows
None scheduled
Formed
2010, Santa Barbara, CA
Influences
Motorhead, Guns N' Roses, Misfits, Judas Priest
Current status
Gigging, partying, writing, and recording.